TRASH FIRE Screamfest Opening Night LA Premiere October 18th
Screamfest Horror Film Festival celebrated the Los Angeles Premiere of TRASH FIRE on Tuesday, October 18th, 2016 at the TCL Chinese Theatre. Screamfest will be running from October 18th - 27th at the TCL Chinese Theatre.

In attendance from the film:
Angela Trimbur (The Final Girls, "The New Girl"), Ray Santiago ("Ash vs Evil Dead," In Time), Sally Kirkland (Bruce Almighty, JFK), Molly McCook ("The Ranch," "Marvel's Agents of S.H.I.E.L.D."), director Richard Bates Jr. (Excision, Suburban Gothic) and more.
Special guests included: Lydia Hearst (Condemned, #Horror, Screamfest 2016 Ambassador), Chris Hardwick (AMC's "Talking Dead," @Midnight), Oren Peli (Paranormal Activity), Louie Gibson (Happy Hunting), Annet Mahendru ("The Americans") and more.
Star of TRASH FIRE, Adrian Grenier wasn't able to attend as he was shooting out of town.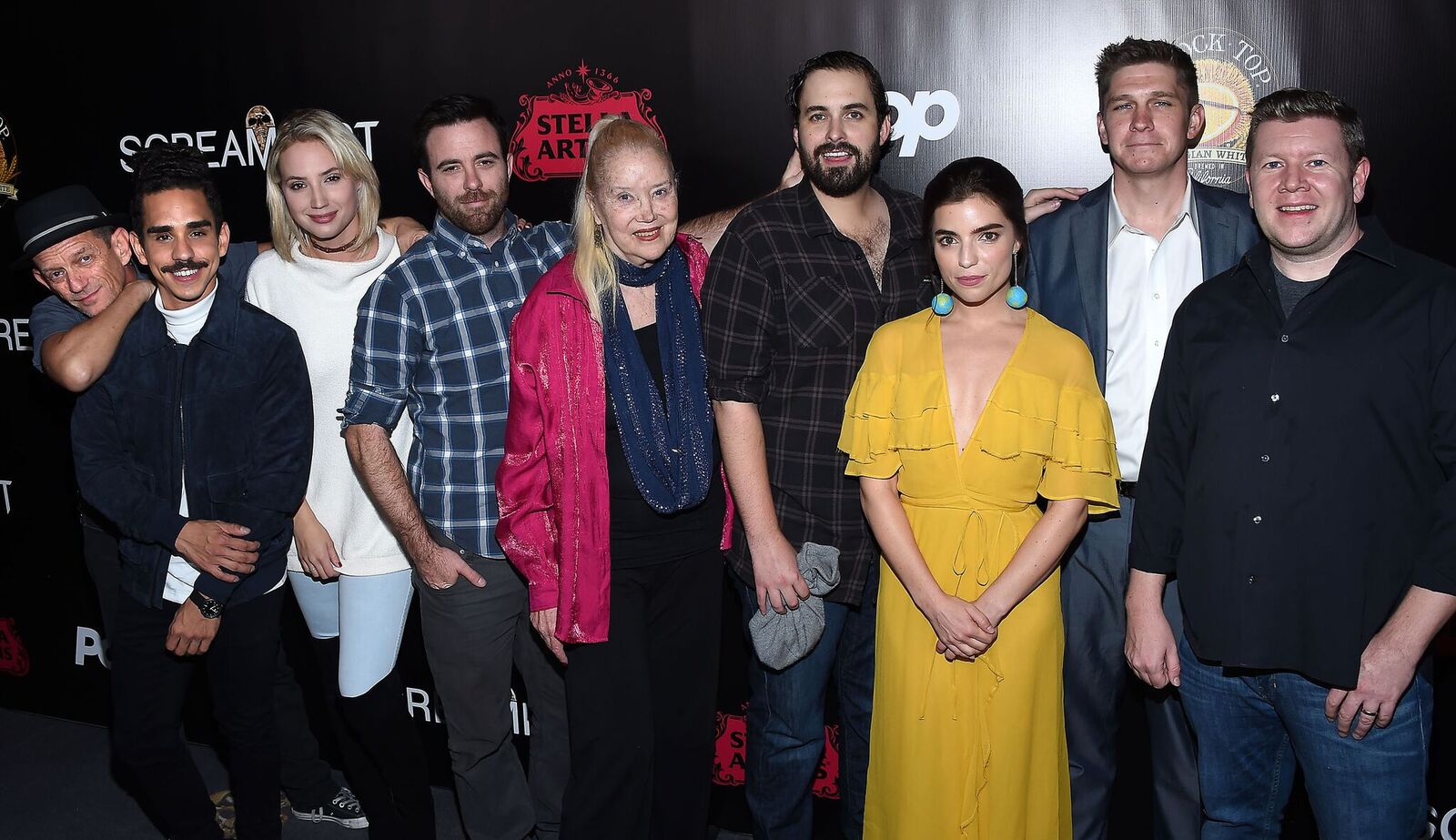 ABOUT SCREAMFEST: Formed in August 2001 by film producer Rachel Belofsky, Screamfest Horror Film Festival is a 501(c)(3) non-profit organization that gives filmmakers and screenwriters in the horror and science fiction genres a venue to have their work showcased in the film industry. Among the numerous films that have been discovered and/or premiered at the festival include "Paranormal Activity," "30 Days of Night," "Trick 'r Treat" and "The Human Centipede." For more information, visit www.ScreamfestLA.com.
TRASH FIRE SYNOPSIS: When Owen is forced to confront the past he's been running from his whole adult life, he and his girlfriend, Isabel, become entangled in a horrifying web of lies, deceit and murder. You'll laugh. You'll cry. You'll be scarred for life.
TRASH FIRE Trailer